What You Will Do:
University of Maryland Medical System at
Baltimore Washington Medical Center
is seeking an Experienced Registered Nurse as a CLINICAL COORDINATOR to join the
Emergency Departmen
t
Nursing Team

!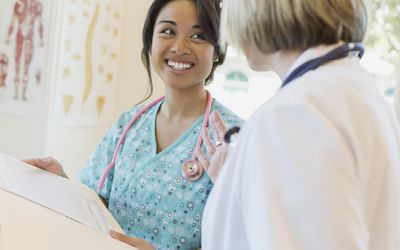 Under limited supervision, the Clinical Coordinator is a registered nurse who provides ongoing clinical operations support for a small, less complex unit; or for a designated segment of a larger, more complex unit. Performs the duties and responsibilities of the Registered Nurse. Patients served include infant through older adult.
this is a great growth opportunity for an Registered Nurse with Emergency Department experience to grow into a leadership position within an ED
UM BWMC's Emergency Department is one of the busiest in Maryland, serving over 104,000 patients a year.
It takes many special qualities to be an emergency department nurse. Nurses, especially those who serve our emergency patients, balance providing compassionate medical care with prioritization, time management and critical thinking skills. Emergency nurses treat patients in emergency situations where they're experiencing trauma or injury. These nurses quickly recognize life-threatening problems and are trained to help solve them on the spot. They work in partnership and collaboration with our emergency physicians.
Our emergency department nurses are able to care for any type of patient, anytime of the day and under any circumstances. They provide care not only to the patient but to his/her family as well, making sure to include everyone necessary to facilitate a smooth experience and recovery. And, they do it all while maintaining a calm demeanor and communicating through every step of the process.
Our patient population is always changing, making one day never the same as the next. However, our goals in the emergency department never change. We continue to strive to provide efficient high quality nursing care to our ever changing and diverse patient population.
What You Need to Be Successful:
Graduation from an accredited nursing education program approved by the Board of Nursing or found by the Board to be substantially equivalent to the programs in Maryland.
Currently licensed as an RN in the state of Maryland. Successful completion of a refresher course within past 6 months if nursing practice has not occurred within the past 5 years.
BLS certification form AHA